It is desired, that you already know what your research field (or even problem) is going to be during your research visit. If possible, you should write this with your home or foreign adviser, so it matches your desired PhD thesis proposal. Since there are a lot of different instructions available on the Web, I put together a mind map that presents the most important facts you should list.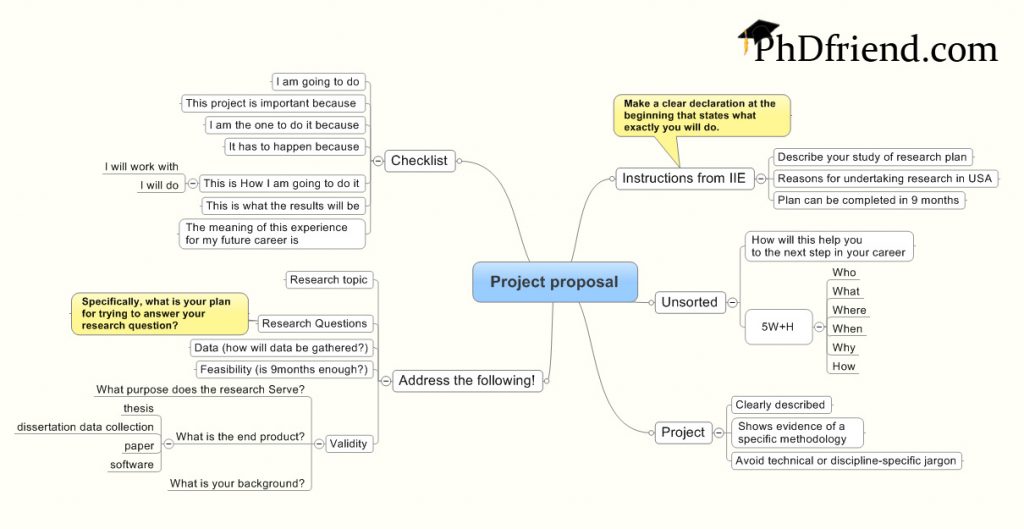 To summarize the most important points:
It's best to already have a research contact, the adviser that is prepared to host you at a University in the USA. Write the project proposal together with him or/and your local research adviser.
At the beginning, make a clear statement on what exactly you are going to do. Also, a declare a feasible timeline for the research.
The reviewer should be convinced that your research is important, you are the best person to conduct it and that your visit to the USA is essential.